Meet the Partners of Petway Mills & Pearson, PA.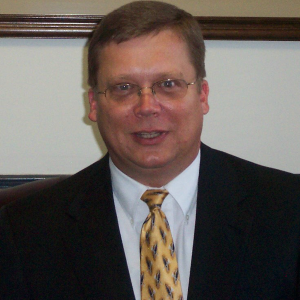 C. Briggs Petway, Jr., CPA
Briggs Petway, managing partner of the firm, focuses his attention on individual and business income tax planning and tax return preparation. He has significant experience in accounting as well with corporate financial management, medical practice management, and the new business start-up process. Through our emphasis on not-for-profit organizations, he has worked successfully with clients on the process of applying for tax-exempt status.
He is active in the communities of Zebulon, Wilson, and Raleigh having served on a variety of civic and not-for-profit boards and task forces. He is currently on the board of the Zebulon Boys & Girls Club and a member of the Board of Directors of the Wake County Boys and Girls Clubs. He and his family are active members of Raleigh Road Baptist Church in Wilson.
Briggs earned a Master of Business Administration degree from Campbell University, a Master of Arts degree in English from North Carolina State University, and a Bachelor of Science degree in Accounting and a Bachelor of Arts degree in English from Barton College.
Briggs says he is all about raising two sons to be the best young men they can be in body, mind, and spirit. His older son is now married and his younger son is a college student. "I'm incredibly proud of them both!" He's been married to his wife Renita for over 30 years and enjoys spending all the time he can with her.
Briggs admits to being interested in nearly everything."I always wanted to be a farmer, so now I work with and work on – mostly work on – my 1955  Ford 850 tractor."  He walks for exercise, is fascinated by local history and his family heritage.
---
Phyllis M. Pearson, CPA
Phyllis Pearson has over thirty years of experience providing auditing and consulting services to for-profit, real estate and development, not-for-profit and governmental organizations in North and South Carolina.
Because of the audit emphasis that PETWAY MILLS & PEARSON, PA has placed on not-for-profit organizations, she has also worked to obtain tax-exempt status for a number of not-for-profit organizations.
Phyllis received her bachelors' degree in accounting for North Carolina State University and has earned a certificate in not-for-profit management from Duke University. She also is a member in Omicron Delta Epsilon Honor Society in Economics. She is a member of the American Institute of Certified Public Accountants and the North Carolina Association of Certified Public Accountants.
---
Roger G. Mills, CPA
Roger passed away in January 2014. We applaud both he and his wife, Harriet for the care and attention given to their clients for so long. (Please note that all our clients are being served by the current staff in Zebulon and our new Raleigh location.)